Basic alterations and repairs such as replace zippers, replace cracked buttons, Patch Jeans- Reattaching Original Hem on Jeans, add or replace jean buttons.
We cover a wide range of basic alterations such as reduce waist on casual golf shirts, business dress shirts, boys school uniforms, hems on skirts, shorten length on khakis, replace cracked buttons, sewing patches, leather vest patches, repair tears, reweaving, and more.
Spring is time to get the casual sun dresses for the ladies and linen/seersucker 100% cotton casual pants for the guys. 
Summer time means shorts, t-shirts, jerseys, tank tops and all the lazy wear you can find. Your favorite pair of shorts need a new zipper, buttons from your favorite blouse missing, dry cleaners give you a dress shirt back with cracked, missing and non matching buttons? Well take care of it.
Dress shirts are too baggy, sleeves are too long? Your sleeve length is a 30 but the store only sells 32, no problem. Want to convert your full cut shirts into slim fit, add darts to the back to remove all the excess material on the back when you tuck in the shirt. We understand exactly what your needs are. 
Medical Professionals:
Scrub Bottoms: Hem pants, keep V or drawstring or elastic hemline.
Scrub tops: Reduce Waist, Shorten Sleeves, Taper Width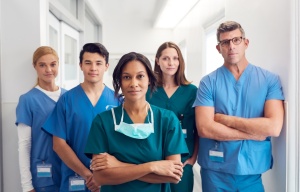 Pants are too wide from the hips, knees and bottom. Relax, we will modify your pants to improve the fit you were hoping for when you purchased your pants.
August is back to school and that means uniforms, pleated skirts, khakis, pullovers and jackets. Mom we will save all the fabric inside the hem so when your child hits that unexpected growth you're not having to start all over again.
Fall is time to get the hoodies and sweaters ready for the chilly nights. 
Casual or Formal jumpsuit too long? We will hem it. 
Winter is time for the heavy coats, cashmere, cardigans and warm sweatpants.
Gained or lost weight? Some garments are worth re-altering and some simply aren't cost effective. Clothing can have sentimental value that makes an alteration worth the cost.
Name of the place says it all. I took my jeans to get them tapered around 11:30 am came back at 3:00 pm, tried them on. fit perfect! Now i know where to take my jeans to get them tapered. Staff was really friendly as well. Friendly vibes!
Julio Z.