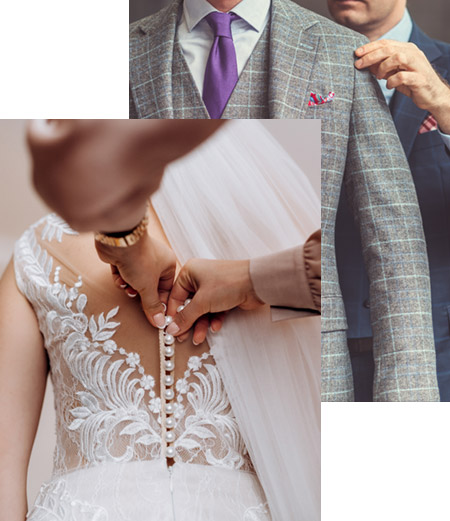 Discover true Quality
top of the line service
At Quick Fix we take customer service seriously, it's more than just waiting on you, it's a priority to make sure you are completely satisfied.
To learn more about all of our services, visit the link below. You can also book an appointment or simply call us at 713-227-0995 with any questions you may have.
ATTENTION TO DETAILS!
We guarantee all of our work. We pride ourselves on building long-term relationships with our customers and work diligently to ensure we exceed your expectations.
If you dont have time to try on your garments upon picking them up, we encourage you to try them on immediately. If you feel the garment needs any additional adjustments, you have 15 days (about 2 weeks) to come back and get them adjusted. You will not be charged for adjustments only for the areas that were altered.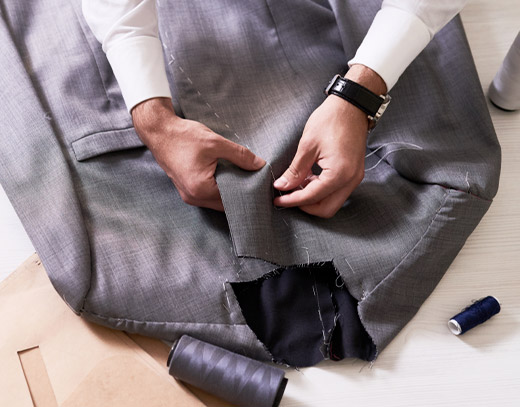 40+ years in the business
experience
Our 40+ years of experience has made us experts in working delicate fabrics with wedding gowns, bridesmaid dresses, men and women tailored suits, leathers, and all high end clothing. Were always ready to take on the next challenge!
Testimonials
I have used Quick Fix for several bridesmaids dresses now as well as heming dress pants. They do phenomenal work and have worked miracles for me on a couple dresses. While they may be a little pricier, the quality of work, turnaround time, and service are unbeatable. I highly recommend them for all your tailoring and alteration needs.
Excellent work, and the two times I have used this tailor, the items were ready even more quickly than promised. Friendly service, too!
I had a bridesmaid dress that was too snug through my rib cage, and needed alterations done within a couple weeks. They were super professional, got my dress done ahead of schedule, and the fit was spot on! I will definitely be back here for future alterations. Their pricing is fair and they do great work. I've already sent a friend over for alterations to her bridesmaid dress for my own wedding in a couple weeks!
For serious, incredibly glad I found this place. Was using another tailor for years until their work quickly went downhill after the business was sold. Quick Fix's work is excellent and cost-effective, and if that weren't enough, the staff are super nice and friendly. If you're in the Greater Heights area and need alterations, please trust them to Quick Fix. Well worth it.
Such helpful and friendly staff! My son need his sleep suit lengthened, it was too small and he wasn't sleeping at night. The staff knew this, for it done for me that day and text me to let me know it was ready so we wouldn't have another sleepless night!!! They fast and put their customers first!
They do great work and very fast. Very nice and polite people working there I will be back to get my wedding dress altered.
There is a reason this place has 5 stars. I needed a Day of Tux rental and they worked hard to make it happen! Everyone there was extremely nice. Use this place!
Had the sleeves shortened on 4 suit jackets, legs shortened on 2 pairs of pants and slimming work on an overcoat. Got them all done super fast to the right fit and with reasonable pricing. I will use them again.
Best Tailoring in Houston. Exceptional service, welcoming environment, friendly staff and quick outcome.